How Far Weve Come the 20th Anniversary of Annika Playing Colonial
How Far We've Come: the 20th Anniversary of Annika Playing Colonial There are a few moments in golf that will forever be iconic. Amy Alcott's leap in... The 20th anniversary of Annika Playing Colonial marks the anniversary of the historic event. Annika was paired with Dean Wilson and Aaron Barber for the 56th playing of the Bank of America Colonial, the Charles Schwab Challenge. The event marked the beginning of the PGA Tour's annual stop at Colonial Country Club in 2003 and was marked by a buzz of excitement and excitement. Wilson and Barber hit first, clearing the stage for Annika who had a resume the pair could only dream of. The start of the tournament was Annika's first shot, which was a perfect start to a historic round.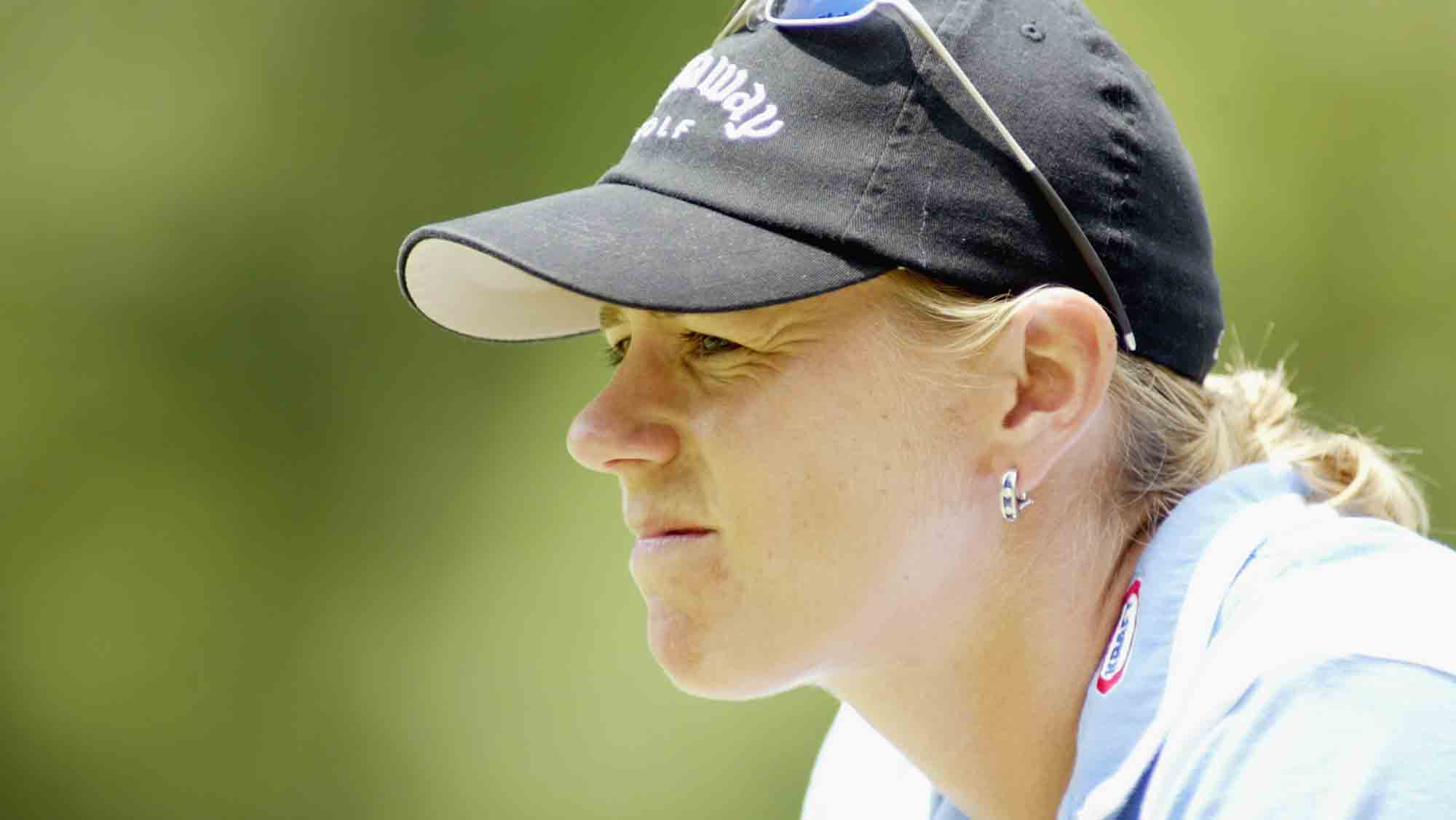 Published : a week ago by in Sports
There are a few moments in golf that will forever be iconic. Amy Alcott's leap into Poppie's Pond. Jack Nicklaus' putter raise at the 1986 Masters. Tiger Woods' roar when he forced a playoff at the 2008 U.S. Open. Se Ri Pak's shot from the water at Blackwolf Run in '98. But one moment in particular will always stand out, even though it was quick and fleeting and almost didn't get caught on the broadcast. Thank goodness for replays. It was 2003 in Fort Worth, Texas and the PGA Tour was making its annual stop at Colonial Country Club for the 56th playing of the Bank of America Colonial, what's now known as the Charles Schwab Challenge. To the outside eye, business seemed to be as usual as fans roamed the grounds and the field prepared for their Thursday tee times. But inside the ropes, the buzz around that year's Colonial was louder than it had ever been. And for a very good reason.
It had been done before. Babe Zaharias often teed it up with the guys in the 40s and 50s, but that was decades and decades of progress ago. This time it would be televised, blasted out across the globe to any household with an antenna and a signal, sports history made easily accessible from the comfort of a living room. Annika got the early-late draw, assigned an 8:58 am tee time alongside Dean Wilson and Aaron Barber off the 404-yard, par-4 10th hole. Little did she know that her playing partners were in awe of what she was doing and fully supported her in the endeavor, with Wilson even wearing one of the bright green 'Go Annika' buttons the pro-shop was selling for $3 a pop. "I think having her be here to test her skills against the players in the PGA Tour is a great opportunity for her," said Wilson in a joint pre-tournament press conference with Barber. "I'm excited to be a part of it. I hope she does well." Barber agreed. "She's super competitive. She's very dominant on the LPGA Tour and I think it's a way for her to test herself at a higher level," he said. "She's earned this opportunity. She got an unrestricted sponsor exemption. She didn't a take a spot. She's earned this based on her resume. And that's how you get sponsor exemptions." The only opinion that Annika was concerned about was her own. The entire endeavor had been an experiment, a test to see if she had what it took to hang with the guys, an opportunity to learn about herself and her game in one of the most challenging environments she would ever find herself in. "My number one is always be a better player. And I'm looking for ways to get better," she said in her press conference ahead of the event. "I believe inside that I can still be a better player.
When the starter called for the 8:58am tee time on that cloudy Thursday morning, the stands were packed, filled to the brim with fans craning their necks to get a look at the superstar Swede, hoping to catch a glimpse of the greatness standing 20 yards away from them. Wilson and Barber hit first, clearing the stage for their groupmate who had a resume the pair could only dream of. Then Annika stepped to the tee. "From Stockholm, Sweden…Annika Sorenstam!", the starter announced and the crowd cheered loudly. She gave a couple little waves, then walked behind the ball. One practice swing, then another and she moved into her setup, getting her feet set and taking one look at her target. Then she swung. The ball sailed high and landed in the fairway, a perfect start to a historic round. As she bent over to pick up her tee, there it was. A staggered walk off the front of the tee box, meaning to symbolize relief that the buildup was over, relief that the nerve-wracking first shot had finally been hit. It was actually happening. Annika was really doing it. It may not seem like much, but that moment will be forever etched in golf history as a symbol and a marker in the women's game, a compass that pointed in a direction we may not have considered in the past. It reminded the world that women are just as capable as the men in every capacity, even when the circumstances are challenging, and showed that the golf ball doesn't care who you are or where you come from. If you can play, you can play. Twenty years later, Annika remembers that week fondly, taking pride in the fact that she had the guts to take a chance on herself and be publicly vulnerable during one of the strongest periods of her career. She's also proud of the impact it had on those that watched her that week and what it meant for the next generation of young women that were taking up golf, that were pursuing lives on the LPGA Tour.
"I worked so hard in the months leading up to that and to date, I have never been more nervous on a tee shot. It really helped me going forward and I had some of my best years right after that. It made me better. "Looking back now, it is even more special. I have heard countless stories about mothers or fathers driving long distances to see me play. People have told me they named their daughters Annika after that. Stuff like that is pretty cool and means a lot. Any time you can inspire a younger generation in any way, it makes you proud." Things look incredibly different twenty years on from 2003. The LPGA Tour is set to play for just a tick over $100 million in prize money this season. The KPMG Women's PGA Championship will be played at Baltusrol Golf Club and Pebble Beach will host its first professional women's event when the U.S. Women's Open comes to town in July. Two international team competitions are on the schedule in 2023, with the Hanwha LIFEPLUS International Crown taking place a few weeks ago and the Solheim Cup happening in September. And mixed-gender events are quickly becoming the norm. The LET and DP World Tour are in their third year of hosting the Volvo Car Scandinavian Mixed with the LPGA Tour's Linn Grant as this year's defending champion. The LPGA and PGA Tours announced earlier this season that the Grant Thornton Invitational –a mixed-gender team event that will see players from both organizations competed in an annual co-sanctioned tournament for the first time since 1999 – will make its debut the first full week of December. As one of few women to ever play alongside the men and as a champion for change in the women's game, Annika has loved being a part of some of these endeavors and is looking forward to the Grant Thornton Invite later this year.
---
Topics: Golf